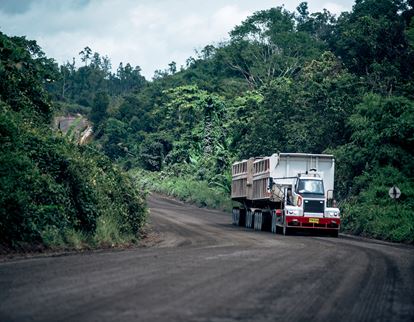 The contract: Haulage
Bis delivered essential load and haul services to PT Gunung Bara Utama (GBU) as part of its East Kalimantan coal mine operations.
Core to the long term contract was the specialised off-road haulage of coal from the GBU mine to the barge loading facility located 60km east on the Mahakam river.
Additionally, Bis conducted critical road maintenance services to the same stretch of road.
The Bis team worked closely with PT Gunung Bara Utama to deliver safe, efficient and innovative solutions across the contract.