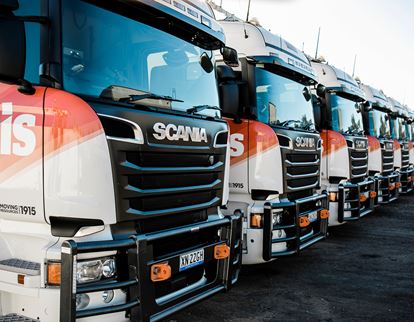 The contract: Haulage
Bis provides essential on-road load and haul transport of coal from Whitehaven Coal's open cut mine at Tarrawonga NSW, to the Gunnedah Coal Handling and Preparation Plant (CHPP); a distance of 40 kms.
Additionally, Bis delivers underground and maintenance services to Whitehaven Coal's nearby Narrabri Underground mine.
In 2020, Whitehaven Coal expanded Bis' scope of works to include Werris Creek Mine's off-road haulage operations including the movement of approximately 1.6Mtpa of sale coal from the mine's stockpile directly to the TLO.
Multi-skilled operators are employed to cover various aspects of the mining operation that provides the client with greater labour flexibility as coal haulage requirements fluctuate.