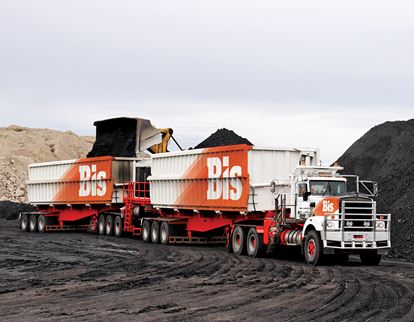 The contract: Haulage
Bis provided a range of load and haul and site services to Glencore Australia's Newlands mine site. Key contract components include:
road maintenance
road haulage from multiple pits to the processing plant
waste haulage
reclamation of old pits to feed back in to the CHPP.
The on-site Bis workshop played an integral role in servicing and maintaining the fleet that service the contract.