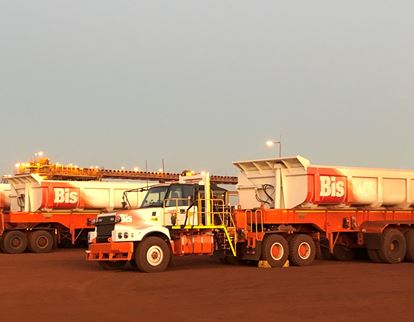 The contract: Haulage
Bis provides load, off road haulage and stockpile management services to Roy Hill's mine site operations.
Specifically, it is responsible for handling 8mtpa of direct shipping ore into and within the stockyard.
Utilising an innovative haulage fleet tailored to the site's operational requirements, the equipment solution was designed by Bis' in-house innovation and engineering team.