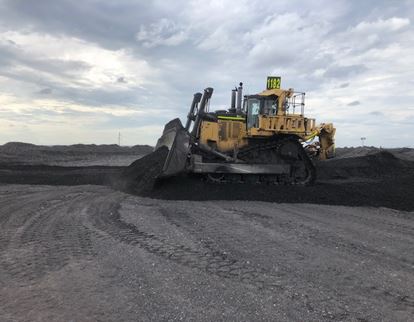 The contract: Off-road Haulage and Site Services
Bis has provided off road haulage and site services for Anglo American's Moranbah North operation for more than 20 years.
The core remit includes stockpile management, train loading, haulage of rejects and road maintenance, as well as a critical portfolio of site services involving coal disposal services (design, construction and re-handling) and train load out responsibilities.
Additionally, the on-site Bis workshop plays an integral role in servicing and maintaining the fleet that services the scope of works.